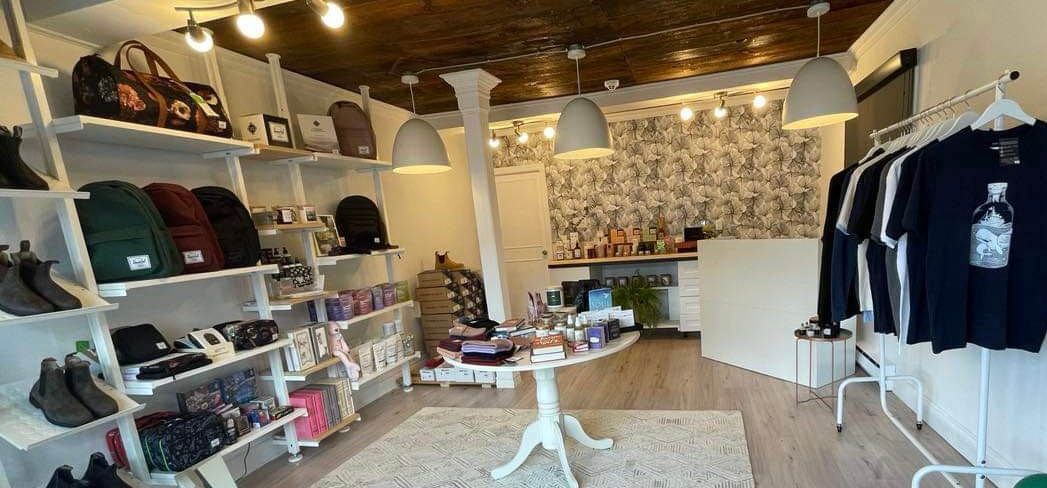 It is with hearts full of gratitude and excitement that we announce the opening of our brand-new location in the heart of Hudson, QC. As we embark on this new chapter, we couldn't help but reflect on the incredible journey that has brought us to this moment.
We are so grateful to our vendors and customers who have been the bedrock of our success. Your unwavering support has made our Hudson, QC store not just a business venture, but a thriving community hub. Together, we've created a space where unique products and local brands shine, allowing us to provide a platform for smaller, new businesses.
When we first started this journey with LLP, our vision was clear - to be a catalyst for local brands and artisans, to not only bolster small businesses but also offer consumers a chance to discover one-of-a-kind products. Seeing this vision come to life has been nothing short of inspiring.
Emerging from the challenges posed by the Covid-19 pandemic, we recognized the pivotal role that small towns and local communities play in the broader landscape. It's here, in places like Hudson, QC, that the heartbeat of our nation truly thrives. By choosing to shop local, you're not just making a purchase; you're investing in the growth and spirit of our community.
Supporting local businesses goes beyond transactions; it's about building relationships, fostering community spirit, and nurturing the collective dream of a vibrant, sustainable future. It's about preserving the unique character of our towns and cities, one purchase at a time.
At our new Hudson, QC location, you'll find an array of carefully curated products from local artisans and brands. Each item carries with it a piece of our shared story, a testament to the creativity and craftsmanship that our community holds dear.
We extend our deepest thanks to the Hudson community for their warm welcome and support as we set up our gift shop in this beautiful town. Your open arms and friendly faces have affirmed our belief in the power of community, and we are eager to contribute to the tapestry of Hudson's local businesses.
As we embark on this new journey together, we invite you to join us in celebrating the spirit of Hudson, QC. Come visit our store, meet our team, and explore the treasures that await you. Together, let's continue to nurture the growth of our community, one small business at a time.
Thank you, Hudson, for being the cornerstone of our expansion. Here's to many more years of shared success and flourishing communities.
Apothicaire M&N, 73 Cameron Street, Hudson Que
Looking forward to meeting you 
Comments (0)