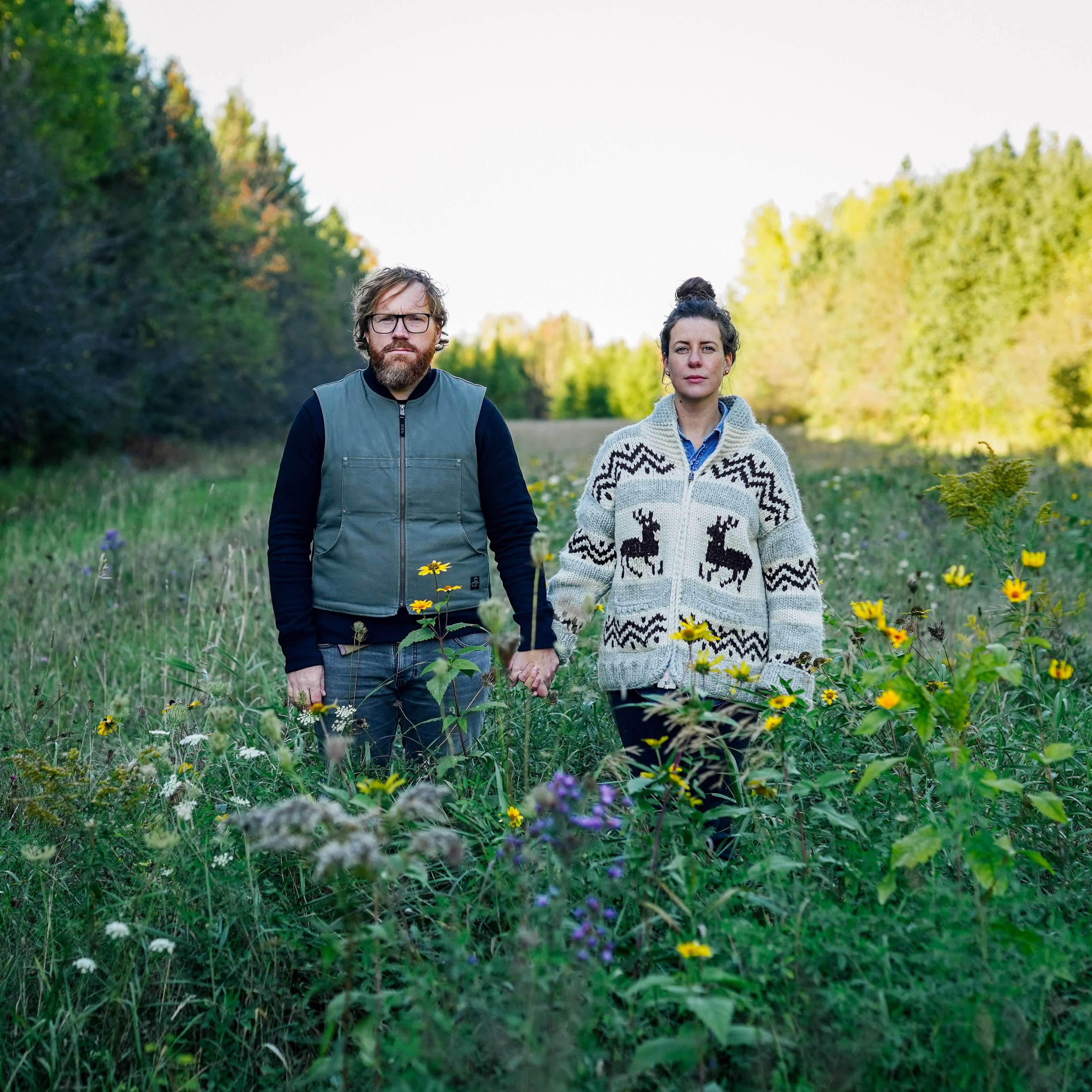 "I wasn't going to eat it. Just Taste it" said Winnie the Pooh 
We met Andrea in our shop M&N Apothecary, in Vankleek Hill.
She introduced herself as a honey maker from Vankleek Hill and dropped off a glass jar of pure Joy. 
 Gibbs Honey, is raw, pure, unprocessed—and totally delicious. Everything is produced by their bees, all located within 30 kilometers of their family farm in Vankleek Hill.
How do they get this great taste? Well, it's location, location, location (and diversity). Their yards are situated amongst wildflower meadows, mixed forests, organic farms, and natural pastures of clover and alfalfa.
 Beekeeping has been a Gibbs family tradition for four generations. That's more than eight decades of shared wisdom, connection and a deep respect for their natural environment that has passed down through their family.
 We reached out to Andrea & Russell to ask this busy family a few questions: 
 M&N: 
Thank you for your time.
What was the turning point for you and Russell:
When did you both know you wanted to buy Tim & Peter's commercial business in Vankleek Hill? 
 Andrea & Russell:
We hungered for an opportunity to do something we were truly passionate about, and our jobs in the city weren't cutting it. Andrea had recently quit her job as a successful literary agent and Russell, a graphic designer, was feeling like his sideline beekeeping operation was more than just a hobby.
So when fate intervened and offered us the chance to take over the family business we packed up and hit the road. We bought a farm in Vankleek Hill, just 20 minutes from the original family farm where it all began.
 M&N: 
Is there anything you learned post-Covid with regards to your business practices, which you'd like to share with our readers? 
 Andrea & Russell:
I think that Covid has made us all aware that buying and supporting local, small-scale producers is more important now that it's ever been. We've really been focused on getting to know our customers, as well as working on partnerships with other like-minded businesses, in order to strengthen our community by growing our local economy. Covid set us back a bit on some of our plans, but we're looking forward to being able to launch some new products soon as well as offer more workshops and in person events at our farm. 
Thank you both for your time, and for trusting us with your brand.
#Communitiesmeetingcommunities #honey #lovelocal #shoplocalottawa #vankleekhill #ontario
Learn more about Bees:
https://www.youtube.com/watch?v=1ziLEcU8pAQ
https://thereview.ca/2020/11/22/life-changing-move-for-young-couple-preserving-the-family-tradition-of-gibbs-honey/
Comments (0)