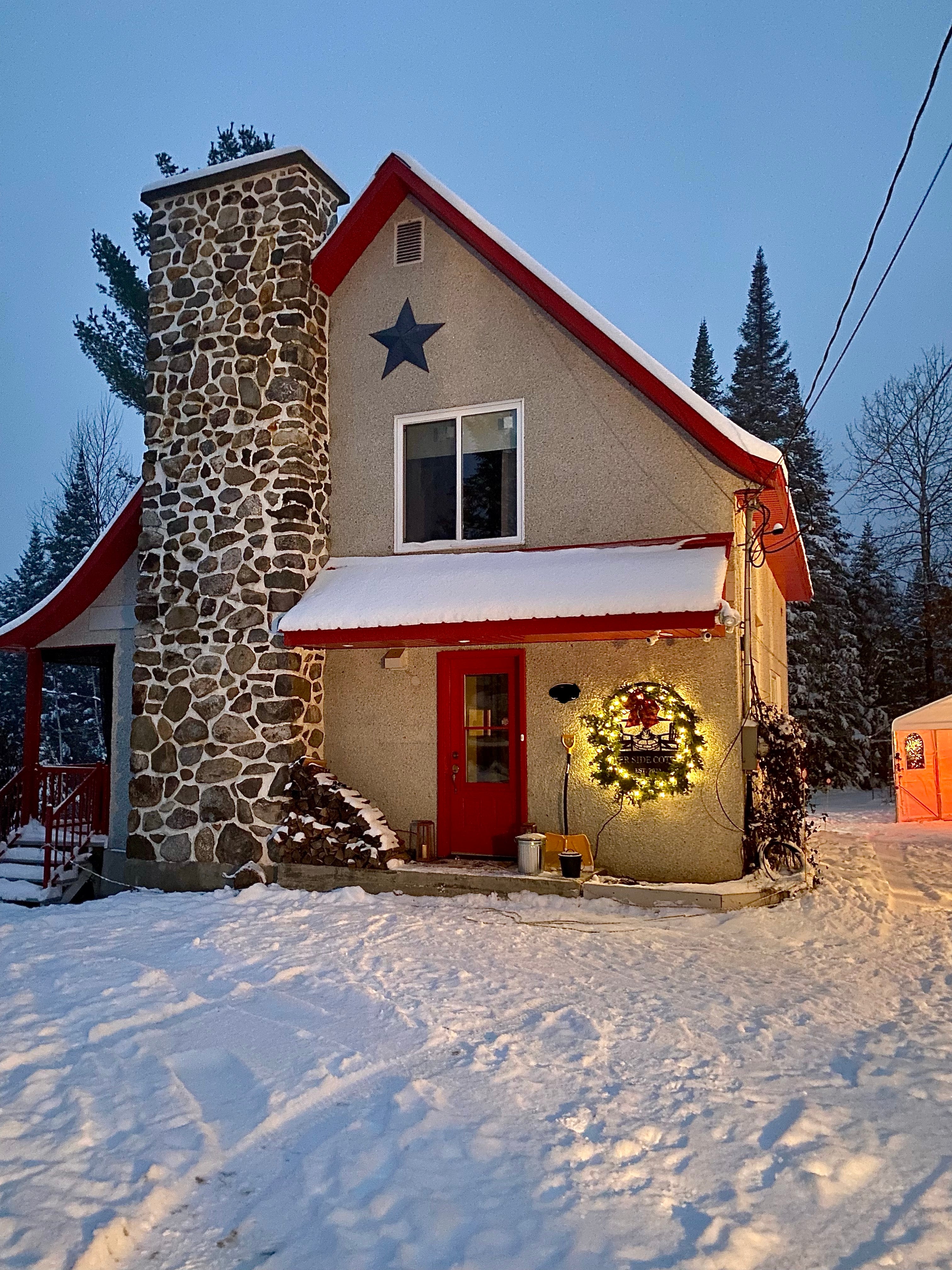 December: If you live on the Northern East coast or Canada, you are getting ready for the cold weather - and with it Snow. 
In my area it snows pretty early, and as a result, I break out our holiday lights and shovels. 
My holiday mood strikes upon the first sign of snowflakes. 
I get my Minnetonka slippers out, and start to get myself in a cozy mood. 
As I sit by the fire, and start thinking of gifts for those I love. At the shop we start creating gift boxes  for our customers. Thinking of our bestsellers so we can create fun box we know you will love. 
I'm obsessed with tea, because today, there are so many great flavours. 
Whether you choose Lake & Oak, which now has a tea bag format, Gut Love being my favourite, or Blume a latte type drink which you can also bake with!
There are great tea choices on-line or in store - perfect as a host gift. 
We tend to always include a Herschel hat because they are unisex and easy to give. Great colours and their different styles allow us to really give our customers a great selection. 
As well, with most of us inviting guests to our homes, we like to point out hand washing items such as Shore Soap, from Rhode Island. These products keep your hands clean and also have a great moisturizing cream in the matching scent.  
My next items are really focused around keeping my skin moisturized, so I like creating and suggesting natural beauty products which truly keep your skin moisturized during these temperature changes. 
There is a debate around oil vs cream - I like to do both. The first oil I can't do without is Loa Oil. This is a daily multi-correctional serum & lightweight moisturizer in one. I'm all about this kind of multi tasking. I also have red spots on my skin like a Psoriasis  - and this oil really reduces them.
The other product I enjoy, and like putting in gift boxes  is Somerset Moss so much more than  a brightening mask.   It's extracts of rice bran and liquorice combined with apricot seed powder and pink clay to detoxify. It Nourishes  and hydrate using avocado and carrot seed oil, and it smells fabulous. 
Lastly, candles, can't get enough candles! 
From Commonfolk Collective, exclusive to us in Canada, candles which will literally make you LAUGH OUT LOUD from Pretty By Her, and Cast of Stones candles with real crystals - you are sure to love all the wonderful scents and types of soy based candles we offer in different price ranges. 
I love the holidays - and we hope you enjoy the selection we have for you in store in Vankleek Hill or on-line. 
Hope you have a great time selecting gifts - and we are here to help out, and suggest some great gifts for you.
Enjoy! 
Happy Holiday 
Comments (0)