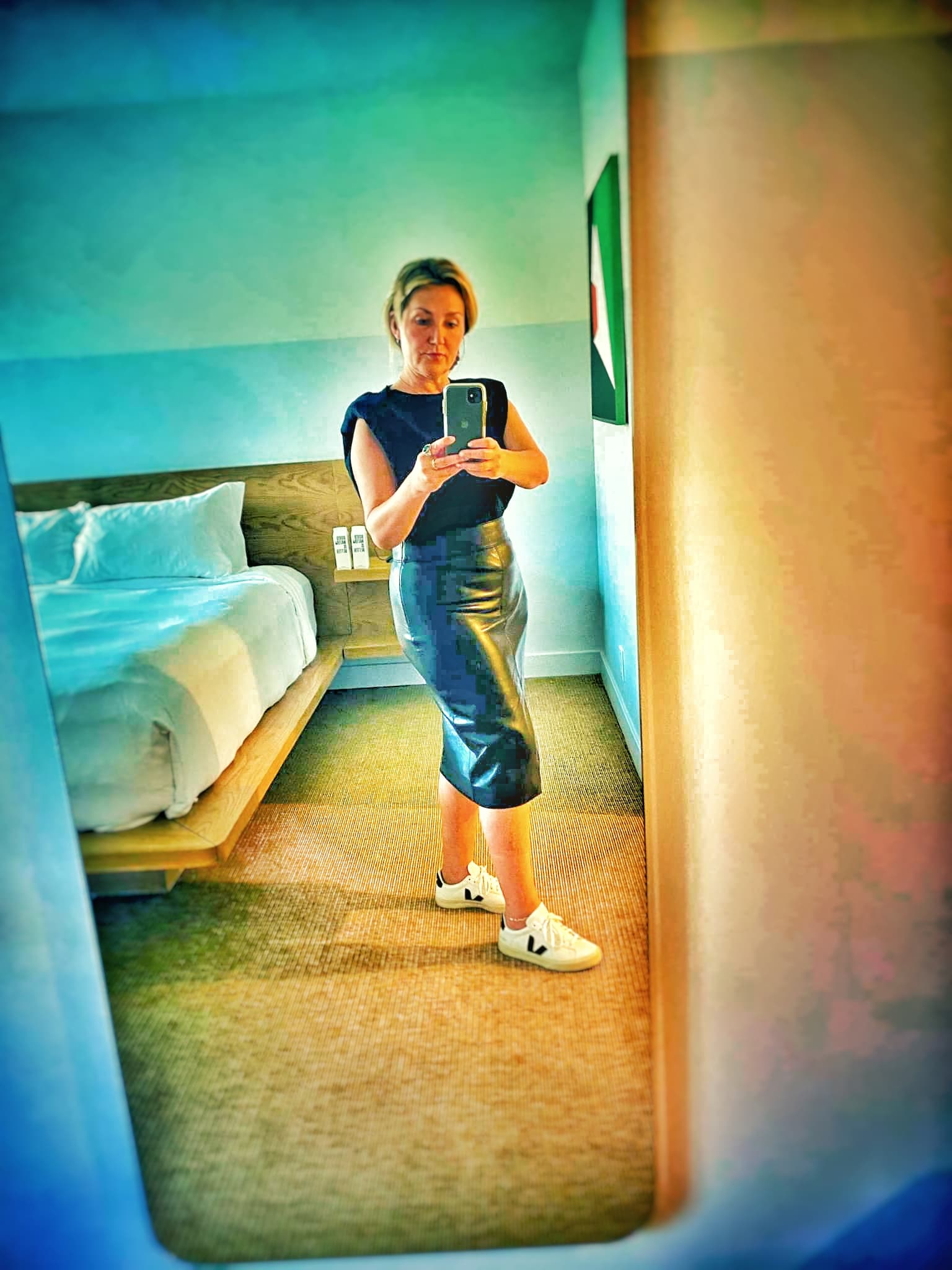 After two years of Zooms, and finally realizing there's a setting which can make my skin look flawless... I am now heading back to the office.
For many of us with side hustles, created out of a need to keep our minds active, the return to commuting can be received with mixed blessings.
Commuting again

In my case it's travel - getting back on planes, late nights and tight deadlines. 

As exhausting as it can be sometimes, I wouldn't change it.

People ask me why? My answer is clear: I love what I do.
Do you have anxiety about being back in the office?
I occasionally get anxious about the future. I worry about packing, airline delays, meeting deadlines - the normal things one would expect as it relates to paid work.
You may be anxious about being back in the office and you don't know why. Some reasons could be:
The commute.

Other people.

Your boss.

Your new office space.

Your job itself.
Some workers are going back to work, some are not, but many have mixed feelings about it
Talk to your manager if you're worried about the commute. Some people feel that a little extra time on the road is worth getting in an hour early or leaving an hour later for the first few days, but if you're dreading your drive and can't get your head in gear once you finally arrive at the office, let your boss know and ask for help with finding a new route.
Feeling more grounded than pre-pandemic.
I feel more grounded than I did pre-pandemic.
This time has given me the chance to reflect and learn new things about myself. I view staying-in-the-moment as a constant exercise. Juggling tasks is a challenge I take on with pride. I feel I've come out the other side feeling refreshed.
Learning to appreciate the little things in life and letting my guard down a little bit more has given me insight into what my colleagues bring to the table. I'm excited to get back into my career and tackle all the tasks on my list.
We are all working hard on something. Hopefully it is something we love. The challenge remains:
How do we stay grounded in the balance we learned during Covid?
In the next series of blogs, we will speak to other women about their experiences, getting kids back to school - resetting life to where we want it to be post Covid.
Comments (0)